| | |
| --- | --- |
| our heart, like oneheartboston.org's, is downtown | Whether you are Boston local or flung far afield and have a special connection to Boston or Watertown you probably feel motivated to do something after the Boston Marathon bombing and the manhunt that followed. If you'd like to show your support for our victims and appreciation for our first responders and law enforcement I'd suggest two things you can do to honor them from anywhere: give blood to your local blood bank or take a CPR/First Aid course. If you'd prefer to donate cash instead two great places to start are One Fund Boston and the Watertown Police Department. |
Everyone here is looking for a way to show their support. Last night, as we took our short family walk to the new fro yo shop (past State Troopers, Watertown PD and the Media) we encountered two vignettes of local thanks. A woman stepped out of her SUV with a box of dunkin doughnuts coffee and passed it to the Troopers and PD at the barricade by our house. Then in the fro yo shop, a large family came in behind us and as the mom and dad started wrangling their brood into order in front of the self serve machines another man stepped into the busy store and proclaimed "Do you know there is a real hero here, right now?" He then proceeded to clap the dad on the shoulder and publicly out the humble man as one of the Watertown PD first responders to the
shooting scene a couple blocks from us
that started the crazy manhunt through our little town.
Two weeks after the Boston Marathon bombing our community is starting to come out of shock. I still haven't let myself cry, I mean fall-apart-cry. I never seem to get a good moment to do so. Just about every reporter that interviewed us asked if having kids made this whole situation "harder". I was really offended by the sentiment. I think it is extraordinarily hard on everyone. If anything, I am thankful that my children make it easier to keep moving forward and not be crushed by the sadness or fear.
They are too young to really understand the layers of what happened here. Our four year old has a very simplistic understanding of events. Bad people did a very bad thing. The police found the bad people and they are being punished. Some people, who didn't deserve to, got hurt. The doctors are helping all of the hurt people and the whole community is wishing them well. The Media just want to take pictures and ask people questions; it is their job. Mommy and Daddy and you and your sister are safe and none of us is sick or needs the doctor. So stop watching Timmy Time and put on your underwear so we can go to school. When the world is that simple it is easier to move on. I have consoled myself, in lieu of doing something, with trolling around websites looking for good design I can display in one way or another to show my support even as it seems my life is entirely back to normal. Because it isn't. And it will never go back to that innocence of "it can't happen here".
However, I can have some fun wondering what the "Boston Strong Beer" from Sam Adams is going to taste like and which coffee company (all my money is on Dunkin) put in to register the "Boston Strong Coffee" trademark.
There are a lot of big places that are selling Boston Strong stuff like
adidas
and
Yankee Candle
(whose touted combination of smells reminds me of the fantastic
Absolut Boston
from a couple years ago. If so, I'll buy a case!) and they are easy to find. But we at MCC like small batch coffees, small batch beers, and small batch ice cream. It only follows we'd like some of the charity swag a little more craft and little less corporate. Here are our "small batch" favorites: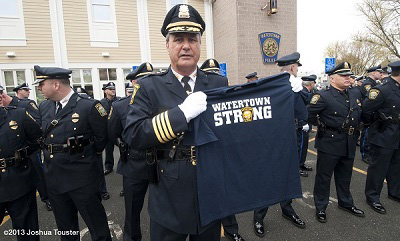 (2) B Strong Sox Cap (Ok, yeah, not super craft. In fact, a little corporate. But it's the Sox! Go Sox! And Fenway is the smallest batch baseball you can get...)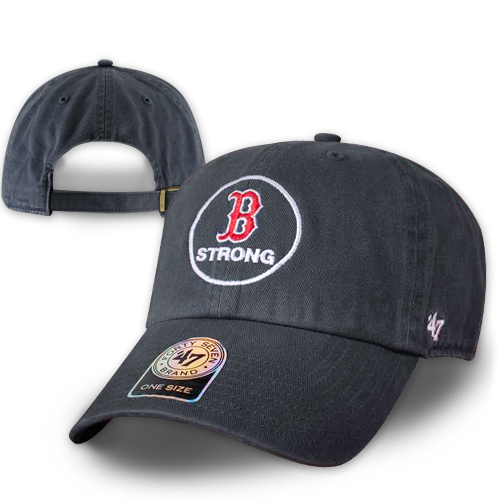 (their office is near the finish line)
And finally to represent our lovely little drinking city with a sports problem...
Barstool Sports Ode to
Papi shirt
based on his now famous rallying speech at Fenway Park
*strong language* please follow link for image
Any favorites we missed? Put a link in the comments!